Brodo: True Gentleman is Within

As a fellow group of gentleman who exudes masculinity and charm in every step, of course SANROK was asked to revitalize Brodo brand.

Well, joking aside, Brodo is truly one of the first local brands that brought leather shoes trend in Indonesia, and we are proud to be the one who will give it a new face.

Today, Brodo is Indonesia's first direct-to-consumer footwear and lifestyle brand platform who offers a growing range of high quality casual to professional footwear with a keen eye for functionality and global fashion trend.

SANROK developed the re-branding, including logo, brand essence & personality, color & typography, and new brand guideline, also packaging design, company profile, stationeries, social media guideline, and copywriting.

---
The name "BRODO" comes from "brother"—the essence of gentlemen. Such value becomes Brodo's main foundation for years.


"So," one would ask, looking at the Brodo's old logo, "where's the rooster came from then?"


You see, the name also has another origin from the founders: "broth", which is a liquid often made from chicken stock. No other chicken shows bro-ness more than the mighty rooster, so rooster it is.


---
---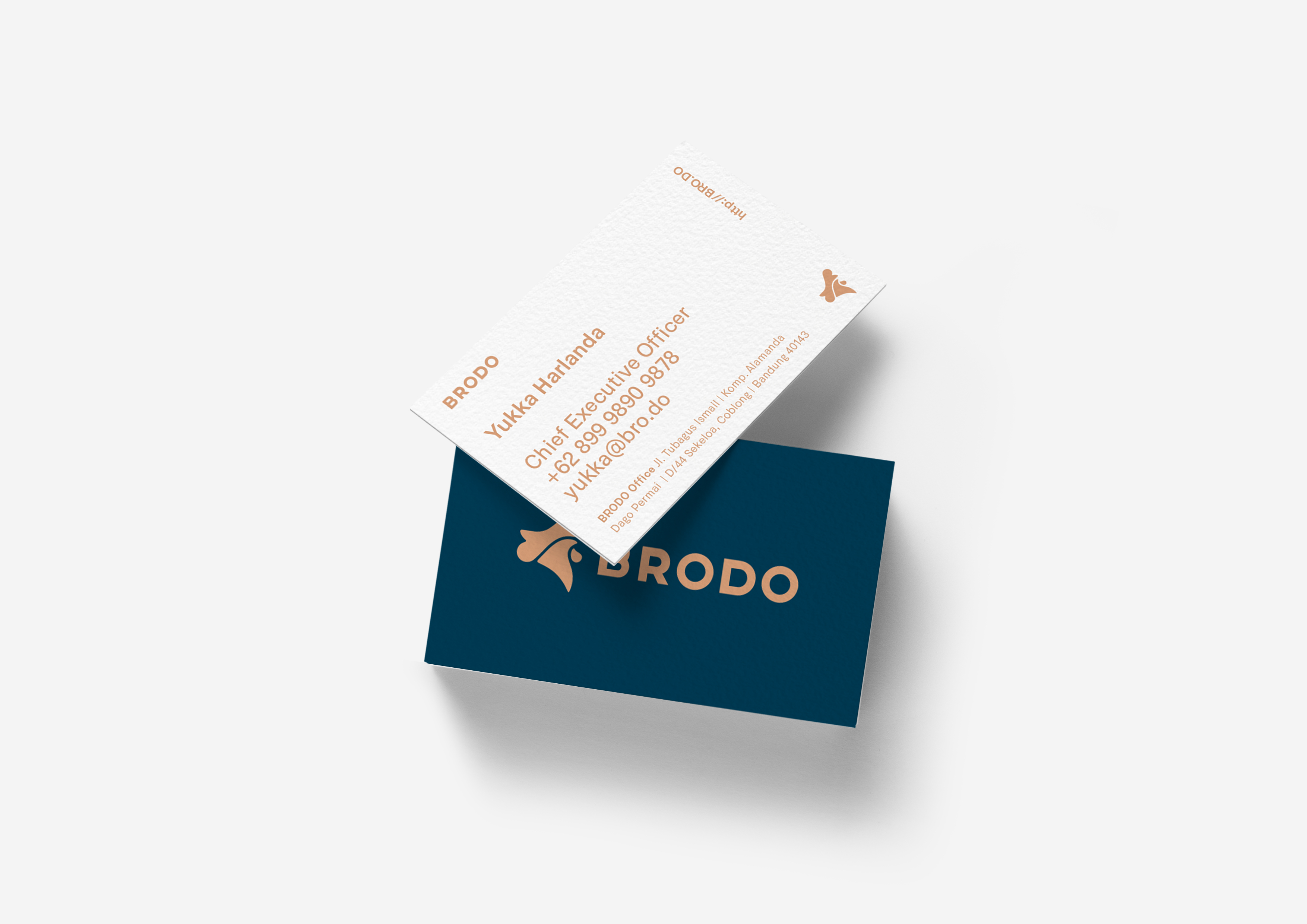 ---

In anticipation for Brodo's future sub-brands, we made sure the new brand system is fluid enough (like a broth), to adjust for each sub-brands' unique characteristics without losing Brodo's essence.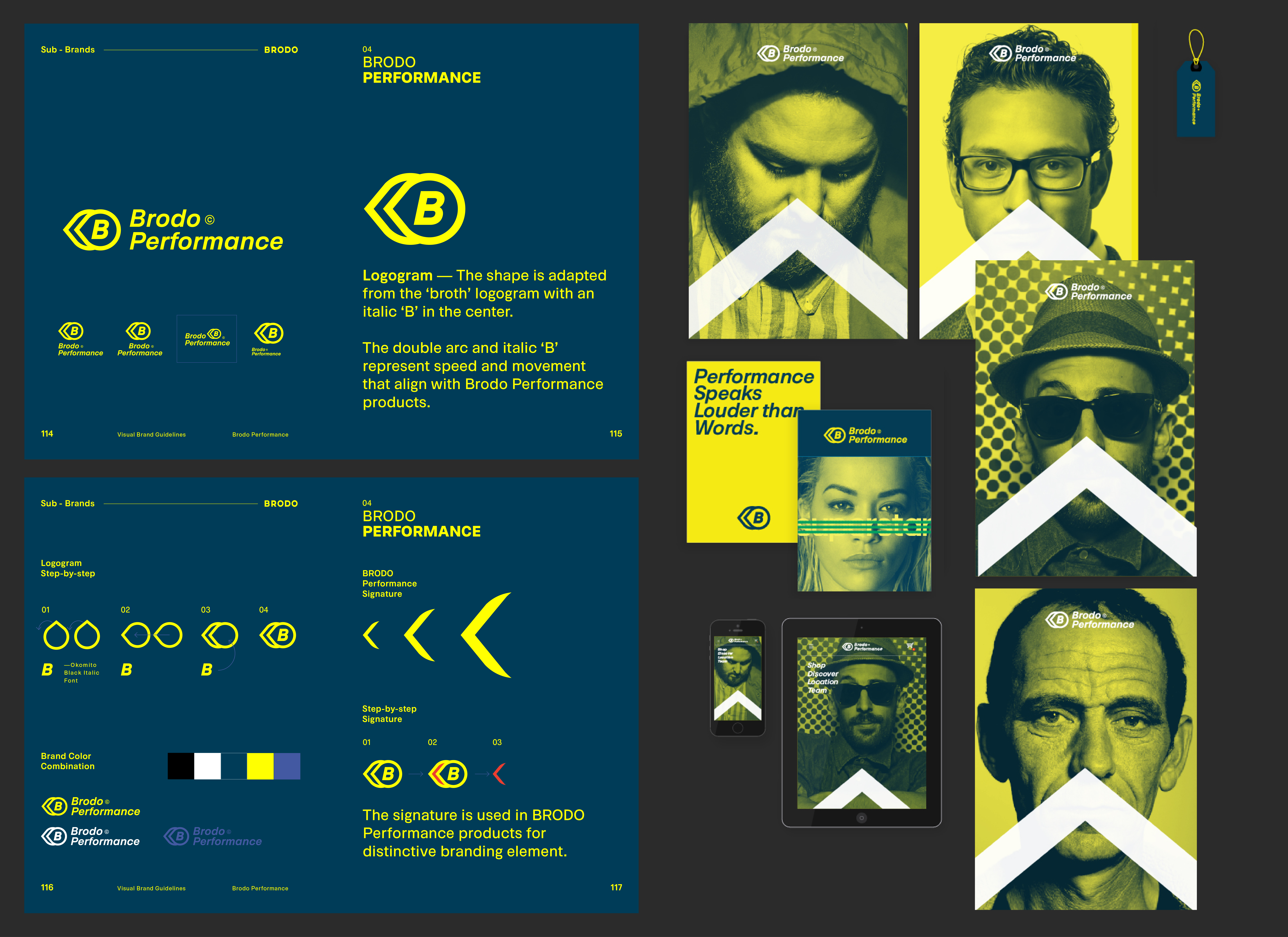 ---
Art Director
Michael Alexander
Sandy Pirouzi

Senior Designer
Muhammad Mirza
Copywriting
Wordshelf Studio
Team Notes
"The boys here love leather shoes and stuff, so this one is a passionate project of ours. Exploring BRODO's multiple sub-brands was a challenge, but we're really satisfied with the results :)

Also, thanks to Wordshelf Studio for the amazing copywriting!"

All images & contents © 2012-2019 SANROK Studio. All rights reserved. No part of this publication may be reproduced, distributed, or transmitted in any form or by any means, including photocopying, recording, or other electronic or mechanical methods, without the prior written permission of the publisher, except in the case of brief quotations embodied in critical reviews and certain other noncommercial uses permitted by copyright law.