BahanaLink: Online Investment Platform
"Mutual Funds" and "Investment" may not be the words that come up in millennials' conversation very often, and that's the problem financing companies are facing—how do they relate to younger market?

Enter SiNar (Investasi Benar), an online investment platform from Bahana TCW, which serves as the perfect way to bridge between complexity of mutual funds and millennials' need of quick-and-easy service. After 4 years of operating, they decided that it is time to freshen up their image.

SANROK created the whole visual branding, brand concept & logo, tagline, social media guide, company profile, stationeries, marketing collaterals, and content writing.

---
"Connecting Your Present Investment to The Future You."
Bahana TCW believes that the purpose of investment isn't only for gaining wealth; It is about what we keep and pass on to our future self. This concept of "bridging past and future" caught our eyes, and we decided to expand it further as the brand's soul.
We tried to visualize the concept as subtle as possible but still has visible meaning and impact, and what's better to do that job other than a humble punctuation, semicolon.
According to Wikipedia, Semicolon is a punctuation mark that separates major sentence elements. A semicolon can be used between two closely related independent clauses. It can be used for 2 related statements, indicating causation over time.
---
The name BahanaLink then developed for good market positioning and to keep it close with its parent brand (Bahana TCW). Didn't take long until we realized the semicolon wordmark and the letter 'i' in Link have a "connection".

After that, it was like a torrential wave, one design came up after another.
---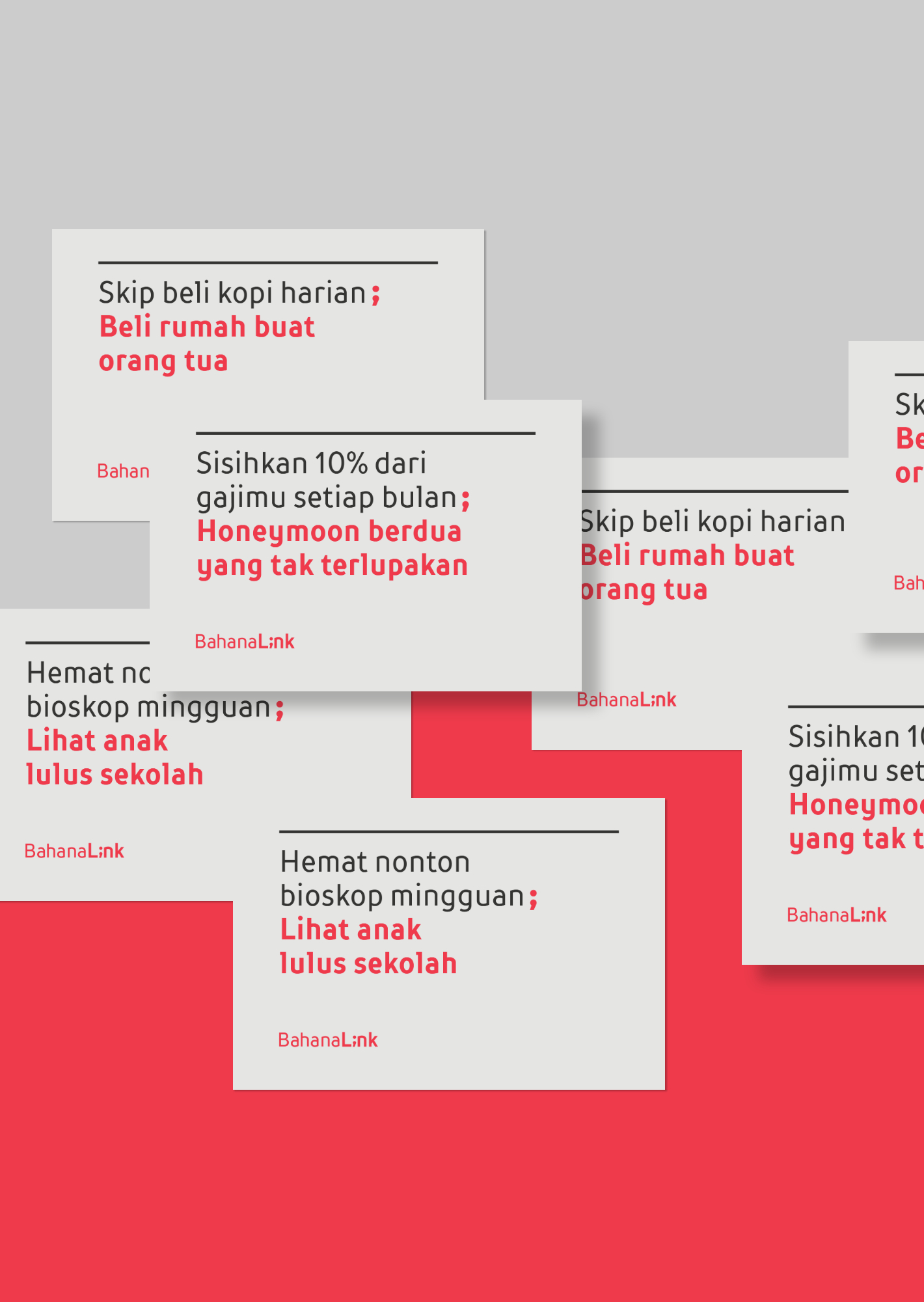 We also applied the concept of "Connecting The Present Investment to The Future You" into copywriting, creating unique marketing slogan by utilizing semicolon.
Simple cheatsheet to create the slogan:
Your investment ; Enjoy the profit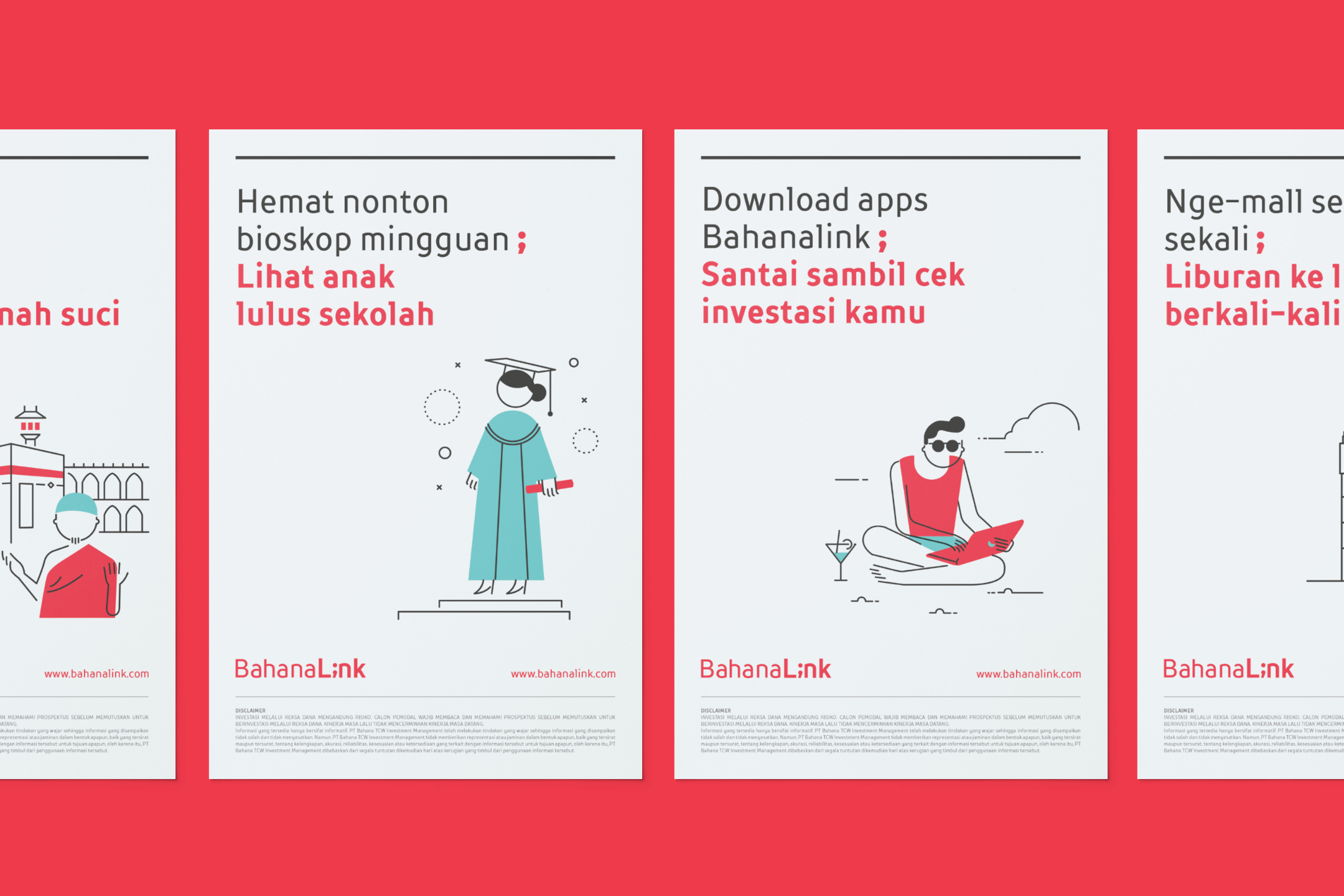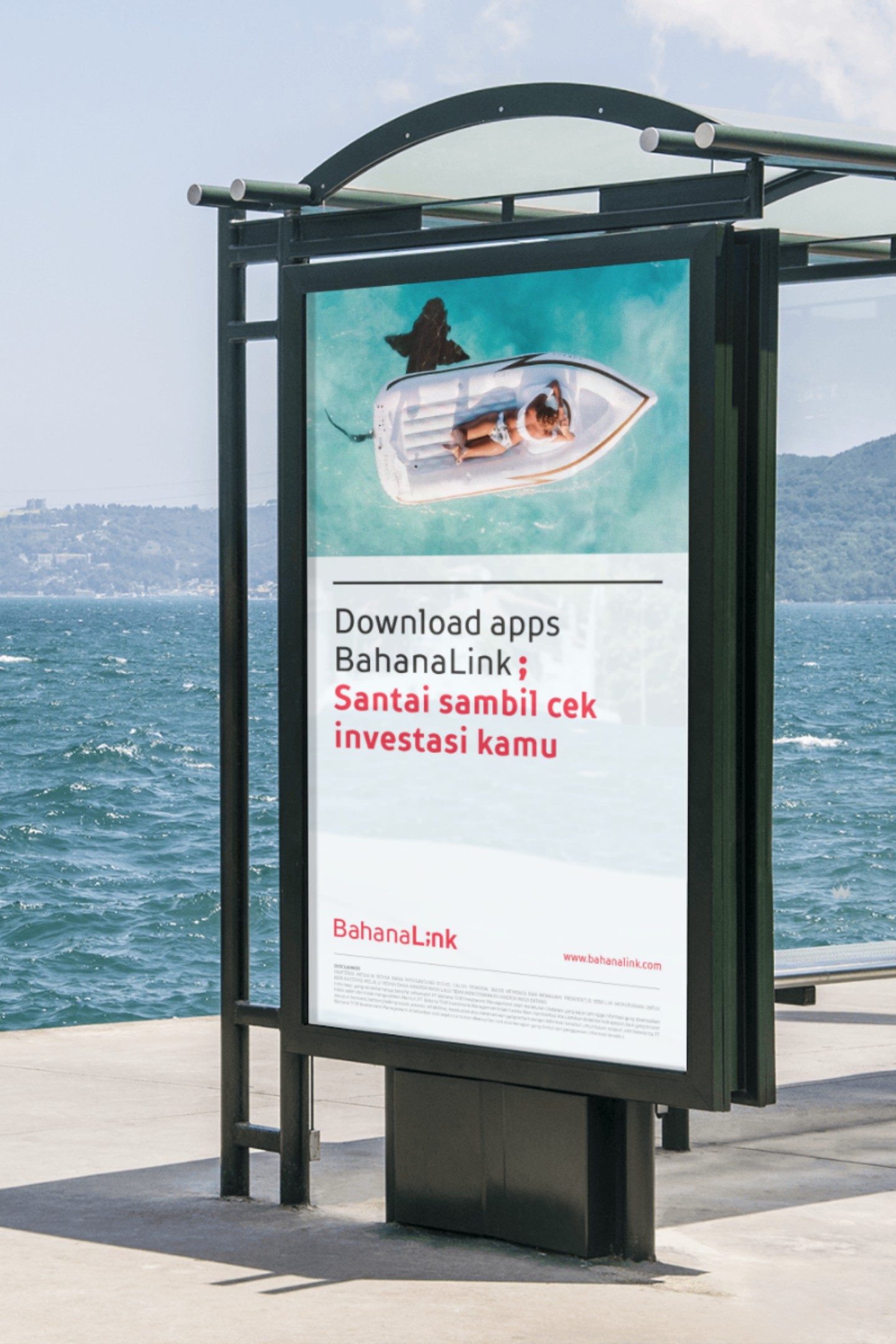 ---
Other than the usual branding items, we also created social media guideline for BahanaLink, including graphic system and post contents.
---
Art Director
Michael Alexander

Senior Designer
Candya Pradipta
Designer
Triandi Ramadhan
Copywriter
Tiffany Alexandra
All images & contents © 2012-2019 SANROK Studio. All rights reserved. No part of this publication may be reproduced, distributed, or transmitted in any form or by any means, including photocopying, recording, or other electronic or mechanical methods, without the prior written permission of the publisher, except in the case of brief quotations embodied in critical reviews and certain other noncommercial uses permitted by copyright law.